"Mining small business everywhere for jewels and diamonds"
Contributors
Are you an expert in your field? Do you have information that can help small business owners? If you answered yes to both, than share your expertise and knowledge right here on Small Biz Diamonds. Send an email to Ashley; include your name, area(s) of expertise, link to blog(s) or other online published writing, article idea(s). Send email to ashley@smallbizdiamonds.com.
                           Small Biz Diamond Contributors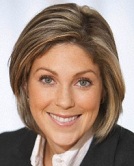 Susie Brown is first and foremost a happy wife and mother. Over the previous ten years as a business consultant, she has also consulted for nonprofit organizations and businesses about everything from marketing to finance, and organizational development to general business ethics and management. Currently, Susie helps people get their finances in order as a personal consultant, as well as being a writer for the FastUpFront business blog. Fastupfront offers business cash loans based on future sales.
Suzanne Forte is a public relations professional with more than ten years of experience. As a senior public relations specialist at the American College of Rheumatology, she manages all media relations efforts and accomplishments include responding to more than 500 media requests, proactively pitching national media outlets and creating a social media tip sheet to help promote advocacy efforts.Suzanne is also a public relations consultant that helps business owners attract the media attention they deserve. In just two years as an independent practitioner, she has garnered nearly 50 media placements for her clients. She has held communications roles at the Atlanta Convention & Visitors Bureau, San Diego Convention Center Corporation, the City of San Diego and the Metropolitan Transit Development Board. Suzanne is a native of Southern California and enjoys reading, mentoring, walking and sunshine. Connect with Suzanne on Facebook and Linkedin. Contact Suzanne directly for all of your small business public relations efforts suzannefortepr@gmail.com or 678-744-4104. 
Monica Jackson is owner and Director of Planning for Atlanta-based event planning firm, Extraordinary Affairs. After many years of corporate training as an advertising media buyer and marketing manager for several fortune 1000 companies, Monica decided to turn her innate passion for planning into a professional career. Monica's experience as a Tradeshow Operations Manager allowed her to form many relationships with companies that had ongoing needs for enhancing their marketing and event planning efforts. Today Monica enjoys adding a touch of "Extra" ordinary to the "Ordinary" for her clients' events. Visit  Monica's website www.extraordinaire-affairs.com or email her at  eventsgaloreatl@gmail.com.
Image of pencils w/ hands: Salvatore Vuono Freedigitalphotos.net
I'm a lover of everything small business, small biz writer, in search of and offering small biz jewels and diamonds. Got small biz jewels or diamonds? Send them to ashley@smallbizdiamonds.com